Our mission is to educate women how they can exercise their pelvic floor muscles
Nearly 30% of women do not know how to activate their pelvic floor muscles, so-called Kegel muscles. We have created PelviFly in order to help them choose the right training.
What is PelviFly?
PelviFly enables safe and effective pelvic floor training using the device and mobile application.
Depending on the chosen service option, you can do the training yourself, with the support of advanced algorithms or under the remote care of a specialist who has insight into the results and prepares an individual exercise plan.
PelviCoach will help you train
In the PelviFly training app you can choose a specialist. He will conduct a remote consultation with you, adapt the training plan to your problems and needs, evaluate the results and progress of exercises, advise on how to change everyday habits and train on your own

Choose from specialists from all over the world who will help you in your training

Train the pelvic floor muscles the privacy of your own home, but under the care and with the support of specialists

Use training plans and exercises tailored to your needs
Is Pelvifly right for you?
You are a young mother and want to get back in shape? Is bladder leakage and the pain in your backbone giving you a hard time? Or maybe you just want to enjoy sex more? Pelvic floor training is the solution for you!
Appropriate exercises will help improve control and sensation down there, and can improve your posture while reducing pain.
Start training with PelviFly

FEEL MORE SATISFACTION
with your sexual life

INCREASE YOUR CHANCE OF GETTING PREGNANT
and also prepare your body for labour

TAKE CARE OF YOUR SPINE
and get rid of the pain in the lower part of your back

BOOST THE EFFECTS OF AESTHETIC GYNAECOLOGICAL TREATMENTS
exercise before and after, according to your doctor's recommedations

GET RID OF THE EMBARRASSING PROBLEM
of urinary incontinence

GET BACK IN SHAPE AFTER PREGNANCY
thanks to properly selected and well-matched exercises
Why is it worth choosing PelviFly to exercise pelvic floor muscles?
EASY AND SAFE EXERCISES TAILORED TO YOUR POSSIBILITIES
INDIVIDUAL CONSULTATIONS WITH GYNAECOLOGIST AND PHYSIOTHERAPISTS
INTERESTING AND MOTIVATING ACTIVITIES AND GAMES
Individual training anytime, anywhere
Discreet packaging and beautiful design
TRAINING APPLICATION WHICH MONITORS YOUR PROGRESS
Are you ready to take control?
I've read on the Internet that by strengthening pelvic floor muscles you can also improve the quality of your sexual life. I didn't believe in that but I was determined and so decided to try. That's how I came across PelviFly. I've been excited since I started exercising. PelviFly is my best friend.
Monica, 26
Self-aware woman
I have already taken care of myself, and you?
Just by chance at some conference I met some physiotherapists from the Jagiellonian University who invited me to a project of mobile exercises of pelvic floor muscles. After consultation with the gynaecologist and physiotherapist I exercised by means of the device, application and without leaving home, which is important for me as I have a small baby. I was also sure I was doing it properly because every day I got information about the results from the specialist.
After about 4 weeks I noticed fewer symptoms and after 3 months of exercising I could get rid of panty liners.
Lauren, 28
Young mother
I have already taken care of myself, and you?
Urinary incontinence was very embarrassing for me and it limited my life for a couple of years but I thought that it was normal at an old age. Finally I went to a gynaecologist who suggested a very modern solution i.e. exercising without leaving home with PelviFly. At the beginning I was scared and didn't think I would handle it, but after a few lessons it turned out that the application was very easy. Additionally, I know that in case of any problems I can always contact a specialist because I am under their constant supervision.
Veronica, 56
Mature woman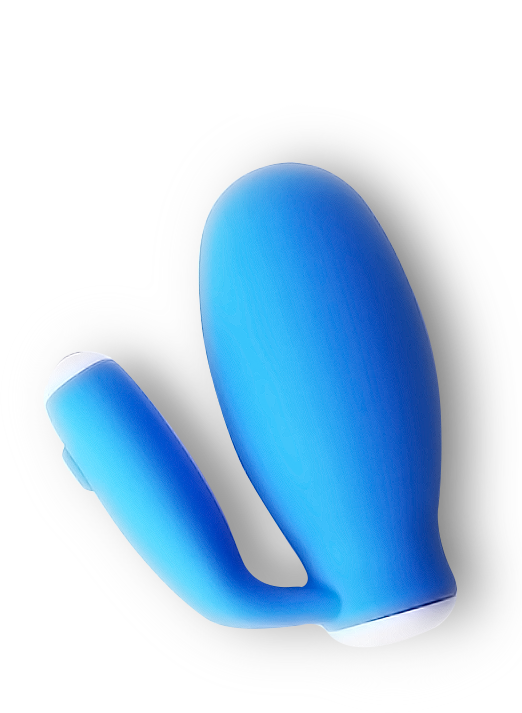 How can I start?
MAKE AN APPOINTMENT WITH AN EXPERT
who will recommend suitable training for you
CHOOSE YOUR GOAL AND EXERCISE WITH THE APP
and monitor your progress on a telemedical portal